Support the Historic St. Pete Tennis Center – The Place to Play for the Young & Young-at-Heart for 100+ Years! Here's Why…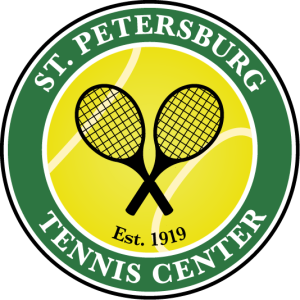 The Tennis Center has hosted public play in St. Petersburg on three different sites since 1919. First, on four concrete courts near the historic Mirror Lake shuffleboard courts; then, starting in 1929, on five waterfront clay courts adjacent to Albert Whitted Airport; and, finally, at its current Bartlett Park location six years later.
During its long history, SPTC has been the site of professional men's and women's events, as well as junior's championships.
In 2001, when the Center fell on tough times, the Tennis Foundation of St. Petersburg was formed as a not-for-profit, charitable entity, to preserve, operate, and maintain the historic tennis center under a lease with the City of St. Pete. The Foundation from day one made the after-school program free to the neighborhood children. Two years later, top tennis pro Jim Courier, Tom James, and SPTC jointly created the Raymond James Courier's Kid's Program to promote and enhance after-school tennis. The organization also assisted the City in raising the money needed to open the new clubhouse in 2009. Today that facility is surrounded by twenty Har-Tru courts open to the tennis playing public.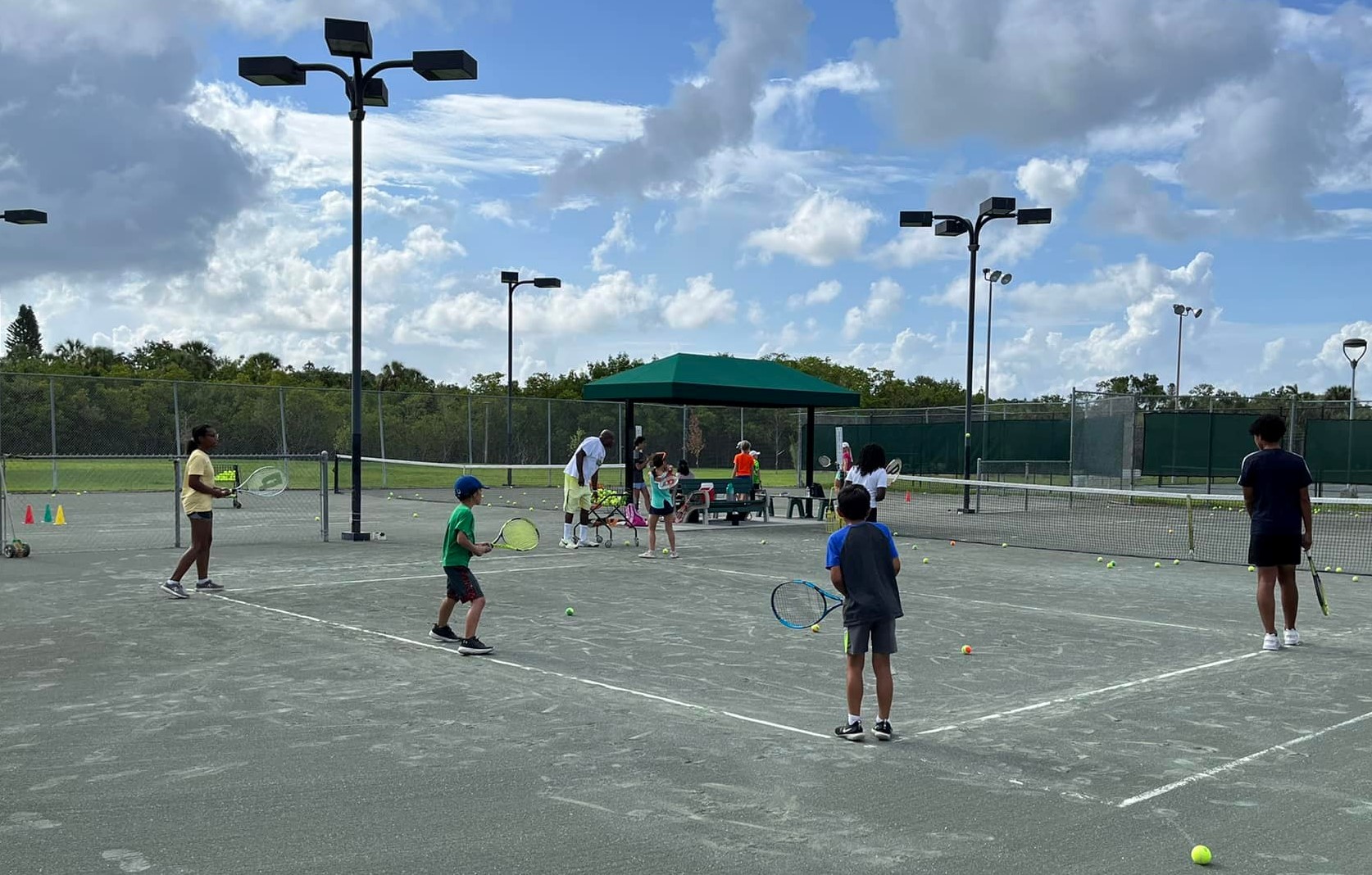 The Tennis Foundation operates SPTC without public tax dollars and is recognized as a model public-private partnership. Few public tennis facilities operate without municipal support. In order to maintain this quality facility, continue our children's programming and maintain reasonable court fees to the community, donor support is necessary.
The SPTC Mission Statement assures the facility will remain "a respectful and enlightening common ground for diverse cultures and generations; "a safe haven for the children of St. Petersburg"; and "an economically viable institution" on "this historically significant site".
SPTC needs your support to accomplish these goals!
Here's how you can help…
Click one of the links below to learn more.
Cash, Check, or Credit Card
Mail or drop off cash or check contributions at the SPTC, 650 18th Ave. S, St. Petersburg, FL 33705. Credit Card donation can be made in the Pro Shop or through PayPal.
Click the donate button below to donate securely via PayPal.
Transfer Securities
You may transfer holdings of stock, bonds, or other investments to the Tennis Foundation of Saint Petersburg, Inc.. Transferring securities that have appreciated greatly over the years can provide a tax benefit to the donor. Please contact your investment adviser or the center's Raymond James account administrator for arranging such a gift.
IRA Required Minimum Distributions (RMDs)
Owners of tax deferred retirement accounts are required to liquidate a portion of these savings annually—currently starting at age 73—based on an IRS formula. There are tax advantages to transferring some or all of the annual distributions to a charitable non-profit like The Tennis Foundation of Saint Petersburg, Inc. Please contact your investment adviser or the center's Raymond James account administrator for arranging such a gift.
Legacy Gifts through Will or Trust
Please consider directing a legacy gift through an Estate Will or Trust. Your estate legal advisor or executor can coordinate the contribution to SPTC or the center's Raymond James account administrator is available to assist in the process.
Non-Cash In-Kind Assets
SPTC welcomes tax-deductible donations of goods and services to aid in the center's upkeep and kid's programs. Such gifts might include court grooming equipment, benches, landscaping or racquets and cases of tennis balls.
Raymond James Contact
The SPTC giving program is administered by our friends at Raymond James.
Steven T. Laesser – Representative
700 Central Ave. Suite 302
St. Petersburg, FL 33701
727–329-1908
Steven.Laesser@RaymondJames.com
**Or ask your financial advisor for guidance on mutually beneficial ways to support SPTC.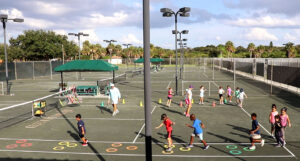 Thank You!
**All donations will receive a letter from the Tennis Foundation of St. Petersburg, Inc. [a 501(c)(3) corporation] acknowledging your gift with a receipt for tax purposes.